About Earl Scruggs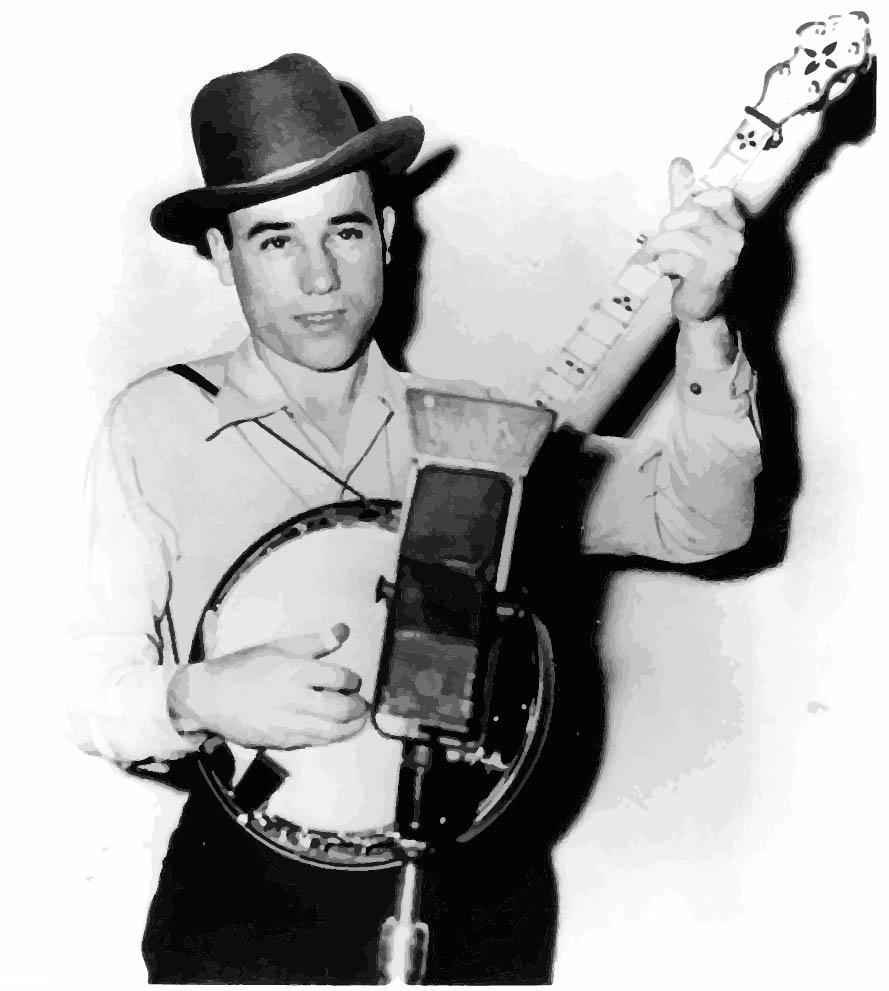 Earl Eugene Scruggs, the most influential and imitated banjo player in the world, was born on a forty-acre cotton farm in the little Flint Hill community of Cleveland County on January 6, 1924. The youngest child of George Elam Scruggs and Lula Ruppe Scruggs, Earl grew up in a musical family. His father, who passed away when Earl was only four years old, played a frailing style of 5-string banjo and fiddle, his mother played pump organ and his older siblings Junie, Horace, Eula Mae and Ruby, all played guitar and banjo.
At age four, Earl began learning to pick his father's open back banjo. At age ten, he advanced to a more complicated 3-finger banjo style, using a "forward roll" he learned from a few of the older banjo pickers in the region. Over the next several years, Earl devised new picking rolls and timing patterns that enabled him to play in a more syncopated, hard-driving manner that accentuated the melody lines in a song. "I pretty well lived and breathed the banjo all the way," he once said. When the U.S. entered World War II, Earl moved to nearby Shelby, North Carolina where he worked at the Lily Mills to support his mother and sister.
On December 8, 1945, Earl joined Bill Monroe's band and introduced his innovative 3-finger style of playing 5-string banjo on WSM-radio's Grand Ole Opry and Bluegrass was born. Earl's refined musicianship electrified audiences, radically redefined old-time and string band music,  and forever changed the perception of the 5-string banjo in modern music. His way of picking became known around the world as "Scruggs style" and it spread rapidly.
In early 1948, Earl and Lester Flatt formed Flatt & Scruggs, one of the most successful country music acts of the era. In 1962, Flatt & Scruggs provided the banjo-driven music for the theme song of the hit TV series, The Beverly Hillbillies. The 1967 blockbuster film Bonnie and Clyde featured their 1949 recording of Earl's composition, "Foggy Mountain Breakdown." It remains one of the most recognizable songs in the bluegrass canon. 
Earl married Louise Certain Scruggs on April 18, 1948 and in 1955, Louise began booking and managing Flatt & Scruggs. The first woman to take on these roles in the music industry, Louise Scruggs' business acumen and understanding of musical trends made her a trailblazer, setting the standard for a professional manager within the industry. She continued to guide her husband's career until her passing in 2006.
Flatt & Scruggs split up in 1969 and Earl found many new fans when he bridged the generation gap and musical genres by forming the Earl Scruggs Revue with his sons Gary, Randy, and Steve.  The Revue, popular on college campuses and large festival bills, pioneered the country-rock genre by merging country and bluegrass sounds with elements from rock music. In his later years, Earl's musical journey continued when he toured with his "Family & Friends" band. 
Earl was an innovative artist who loved to share his music, mentor young musicians and cross musical boundaries. Over the course of his career, he collaborated in recording studios and live performances with a diverse array of internationally known artists including Bob Dylan, Joan Baez, Johnny Cash, the Byrds, Doc Watson, Nitty Gritty Dirt Band, Linda Ronstadt, Vince Gill, Travis Tritt, Elton John, Billy Joel, Steve Martin, Sam Bush, and Dwight Yoakam.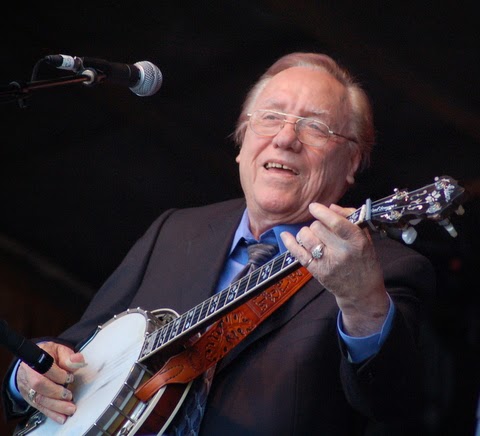 Earl was inducted into the Country Music Hall of Fame in 1985, the Bluegrass Hall of Fame in 1991, the Nashville Songwriters Hall of Fame in 2007, and the North Carolina Music Hall of Fame in 2009. The Recording Academy presented Earl with four GRAMMY performance awards and the prestigious Lifetime Achievement Award in 2008. Other honors saluting his stellar career included the National Heritage Fellowship, the National Medal of Arts, the Academy of Country Music's Pioneer Award, and the Folk Alliance's Lifetime Achievement Award. Earl received Honorary Doctorates from Gardner-Webb University and Berklee College of Music. He was presented with a star on the Hollywood Walk of Fame in 2003. 
Even though Earl passed away on March 28, 2012, you can hear the echoes of his sparkling Scruggs-style sound in many genres of modern music. His incredible contributions solidify his place as an American icon and musical legend, and his music continues to inspire.