Education
Rich Heritage. Rewarding Education.
History + Music + S.T.E.M. + English + Art
Enhance your classroom curriculum with an interactive, inexpensive learning experience from the Earl Scruggs Center.  The Earl Scruggs Center offers in-museum and outreach opportunities which inspire learners to express their opinions, interact with material culture, recognize diversity in a community's shared history and practice historical empathy.  Through the life of Cleveland County native Earl Scruggs and his worldwide impact, learners will discover the people of the region, the challenges they faced and the changes they have made.
Earl Scruggs Center Virtual Fieldtrip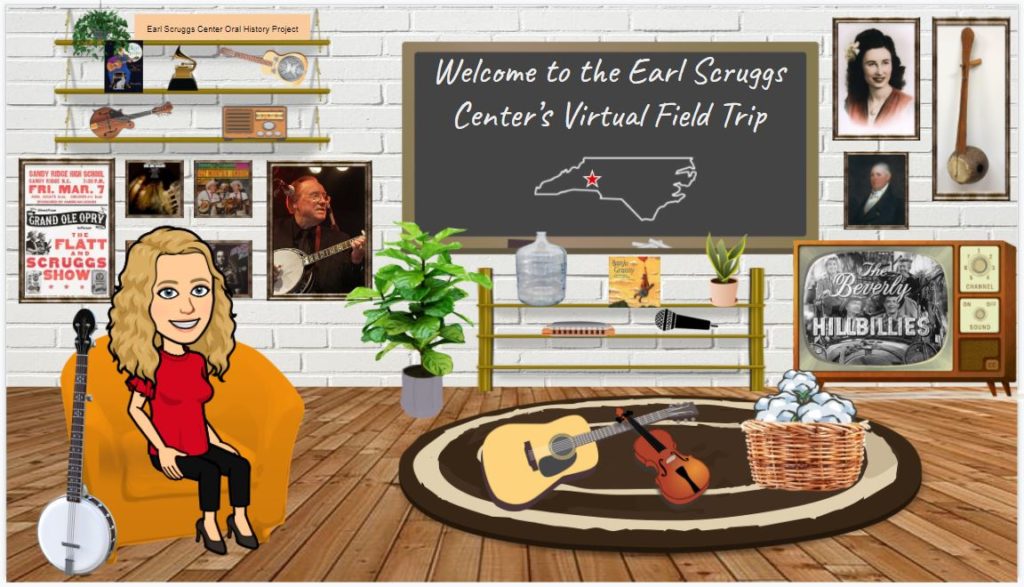 Looking for a fun, virtual, fieldtrip for your students to enjoy? Use our virtual fieldtrip to have your class explore the Earl Scruggs Center! Our virtual fieldtrip brings our permanent galleries to your students from the comfort of their home or your classroom. Your students will be able to explore our galleries by reading, watching videos, listening to music, and more. There is also an accompanying worksheet to guide your students through the experience. 
**Please make sure to put the Google Slide Presentation into "PRESENT" mode to make it fully interactive!
 Thank You to our Education Sponsors!
Thank you Cornerstone Dental Associates and Laughlin's Furniture Warehouse for sponsoring the fieldtrips of all Cleveland County 4th graders for the 2022-2023 school year.
Thank you especially to Duke Energy for bringing the Earl Scruggs Center's educational resources to reality.  Their inaugural partnership helped develop and launch our educational resources in 2014.  We are excited to announce an additional grant award from Duke Energy in August 2015 to help fund the first phase of the "Earl Scruggs Center on the Road" traveling discovery suitcases.
Gallery of students enjoying hands on learning at the Center!