'Feast Here Tonight' Exhibit Opening Weekend
Friday, May 15, 2015 @ 8:00 am

-

Saturday, May 16, 2015 @ 5:00 pm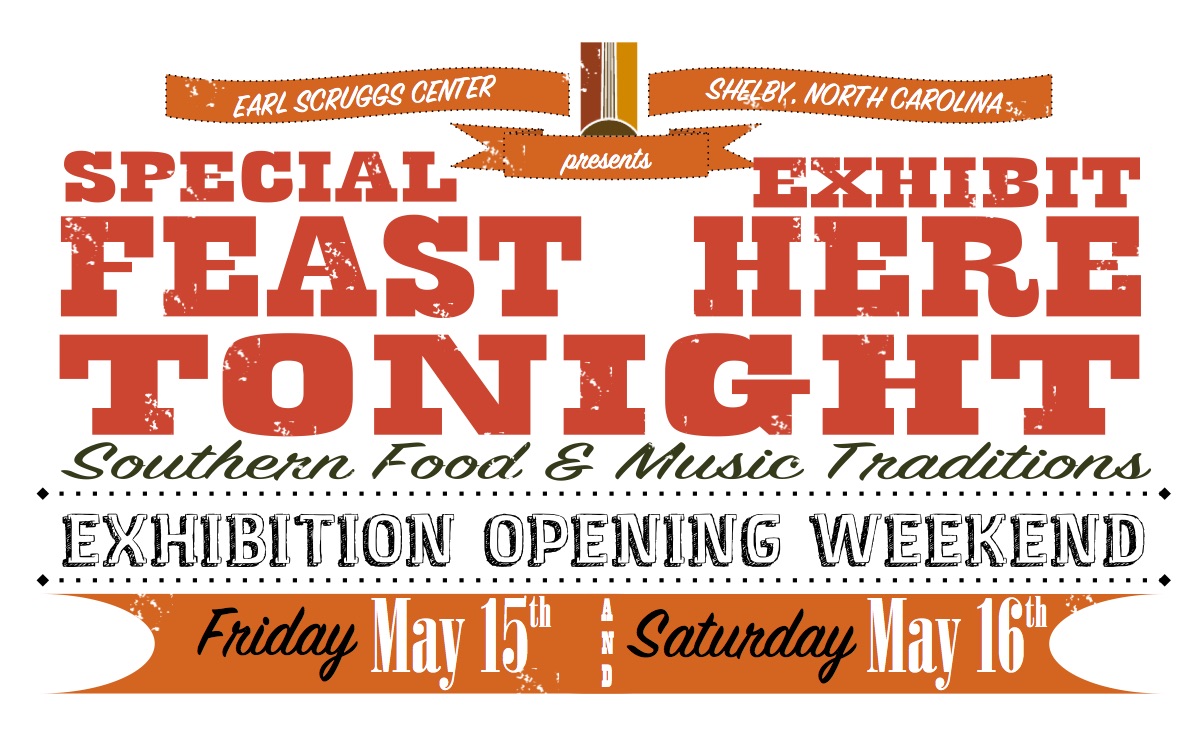 The Earl Scruggs Center's 'Feast Here Tonight' exhibit explores the way in which the traditions of both southern food and music have woven individuals and families together to create and strengthen communities past and present. Just like southern music, southern food traditions are deeply rooted in both diverse peoples and faraway places. To celebrate the opening of our exhibit we are throwing a grand opening weekend. On May 15th we are having a four course dinner cooked by renowned southern chef, Virginia Willis and local chefs and hosted by food writers, Ronni Lundy and Marci Ferris. On May 16th we will be hosting a cooking class by Virginia Willis and a culinary walking tour of uptown Shelby. Coinciding with these events, the Foothills Farmers Market is having their grand opening of their Shade Pavilion. We are wanting this to become a destination weekend for people to come visit Shelby, and enjoy our food and culture.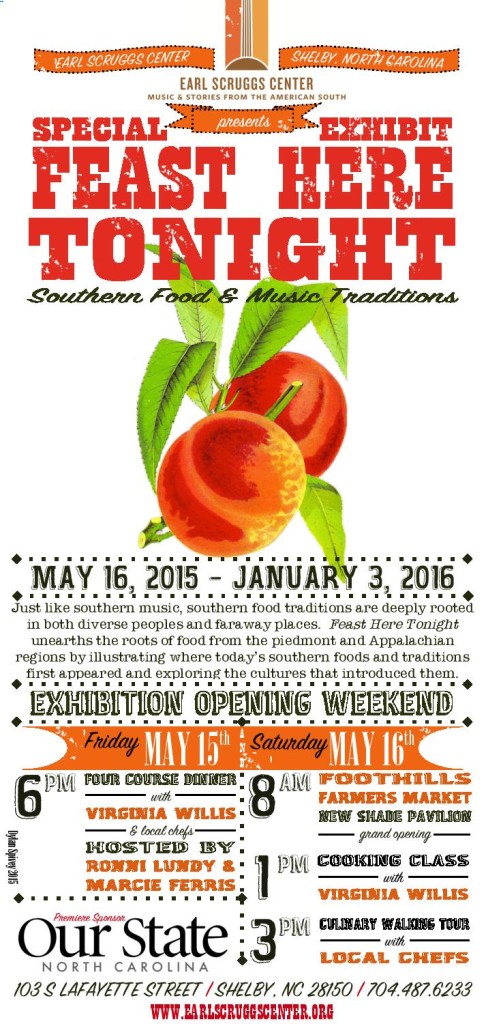 This exhibit unearths the roots of food from the Piedmont region by illustrating where today's southern foods and traditions first appeared and exploring the cultures that introduced them. From the Native American roots of barbecue, to the influence of African American cooks on southern cuisine, to the transatlantic influence of the European immigrants who eventually settled the Piedmont region, Feast Here Tonight focuses on the dishes and traditions that defined the American South and, specifically, the Piedmont and Appalachian regions of North Carolina. Additionally, this exhibit traces the dramatic changes in southern food over time and how southern cooks continue to express—and even redefine—themselves through the traditions of the past through food fusion. And, of course, no exploration of southern food is complete without opening the pantries and cupboards of southern cooks and exploring popular southern food brands that line their shelves and have become family favorites for generations past, present, and future.
 We are proud to have OurState Magazine as our premiere sponsor for this exhibit.