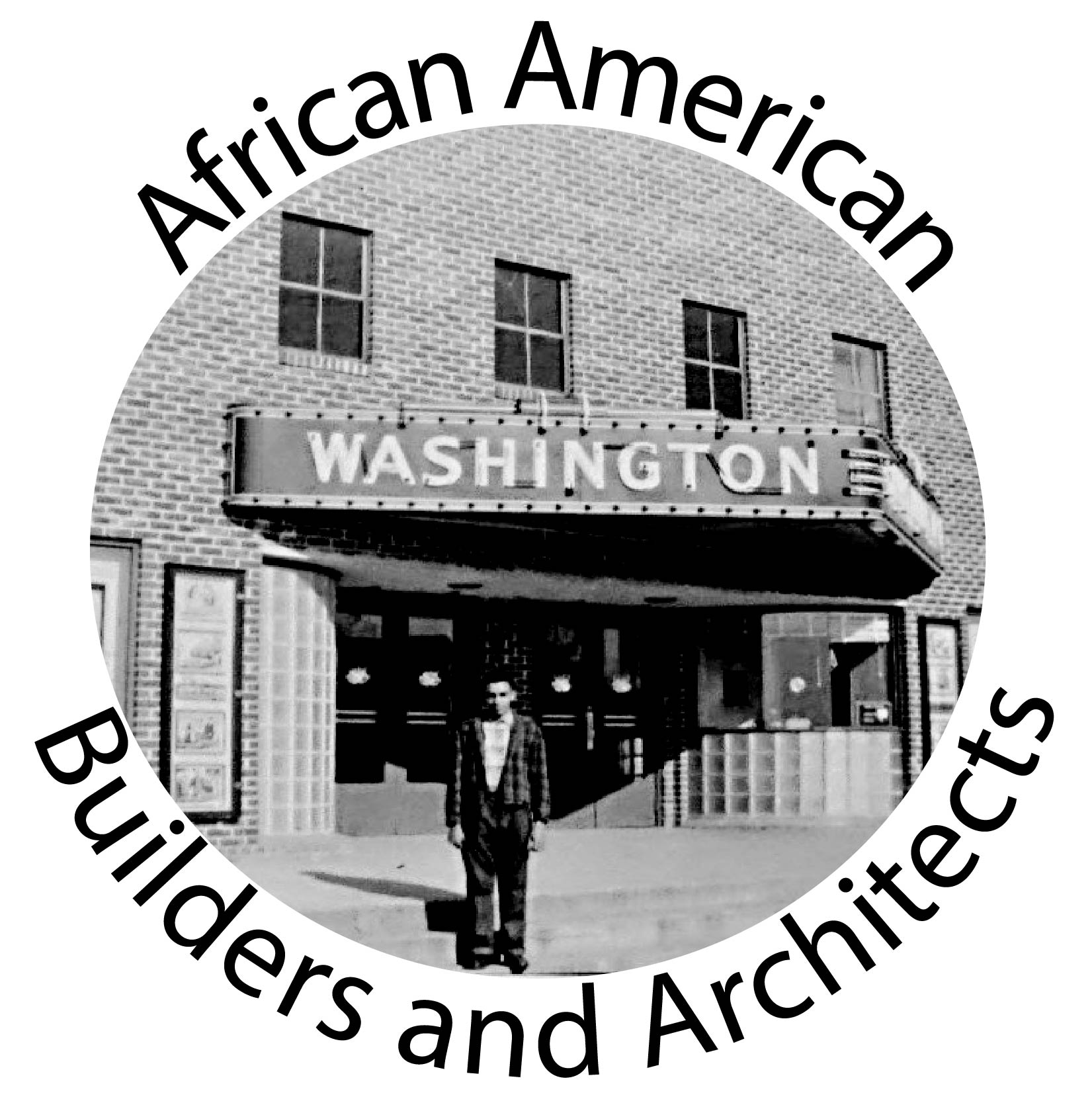 African American Builders and Architects
African American Builders and Architects explores the extraordinary buildings across the state of NC constructed by free black artisans and slaves during the pre-Civil War era. Learn about the building styles and tools used by these individuals, as well as African folkways and traditions.
In addition, Redefining Builders: The African American Communities of Cleveland County, co-curated by Chavis Gash and Zach Dressel for the Earl Scruggs Center, transitions from traditional builders to transformational builders of communities. This part of the exhibit documents how African Americans built vibrant communities filled with churches, civic organizations, and businesses.
African American Builders and Architects was produced by the Historic Preservation Foundation of NC in cooperation with the Gallery of Art & Design at North Carolina State University.
Cleveland County African American Heritage Trail:
This driving tour includes important sites of African American Heritage in Cleveland County, NC featured in our special exhibit African American Builders and Architects.
Scan the QR code with your phone camera or visit https://www.theclio.com/tour/1778 for access to our online driving tour. You can click on each location for images and information.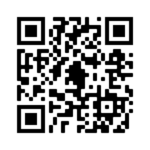 This exhibit was made possible through the generosity of the following supporters.
Presented by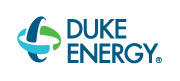 Freedmon Society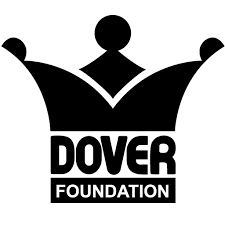 Stan and Ann Anthony
Cleveland Circle
Anonymous     Mary Carlson     Mt. Calvary Baptist Church     Shiloh Baptist Church     Scoot & Myra Dixon     The Bess Group, LLC
Washington Level
J&D Furniture
Elite Consulting Unlimited
Historic Shelby Foundation
New Ellis Chapel
Encore Cuts and Styles
Take a look into this exhibit:
The enslaved African and the English settlers, who immigrated to the Albemarle region in proprietary North Carolina (1650-1730) to grow tobacco, pioneered a sparsely populated colony in a heavily wooded landscape. Small isolated settlements made it difficult to sustain the practices of highly skilled builders.
By 1730 some merchants and members of the gentry began to erect elaborately frames buildings with turned, carved or molded woodwork, allowing carpenters, joiners and bricklayers to employ the full range of their skills.
The ranks of these specialized builders were soon dominated by slave and free black artisans. Their building are now among North Carolina's most treasured landmarks. This exhibition highlights their talents and shares the history of their work.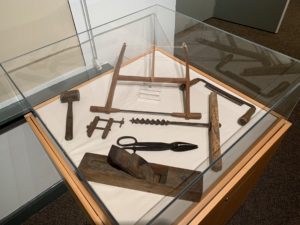 This collection of 19th century tools is fairly representative of implements which many early African American builders would have used in order to create their contributions to North Carolina History.  The tools are all from the Cleveland County Historical Collection and feature:
a. An Early Mallet
b. A Clamp
c. Metal Shears
d. A Smoothing-Plane which was owned by J.R. Logan Ca. 1830s
e. A Metal Auger
f. A Drawknife
g. A Tennon-Saw
Constitution of Shelby Negro
Woman's Club Revised Edition
Ca. 1965
Constitution of the North
Carolina State Federation of
Negro Women's Clubs
Ca. 1960s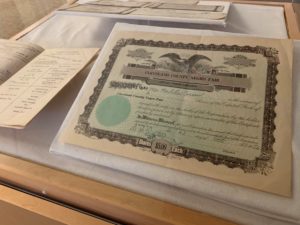 Stock Certificate for the Cleveland County Negro Fair
Ca. 1956
The Cleveland County Negro Fair was created in 1927 in response to the segregation of the Cleveland County Fair.  The Fair offered a large variety of rides and events which offered
a place for the African American Communities to come together in order to celebrate the rich agricultural history of Cleveland County.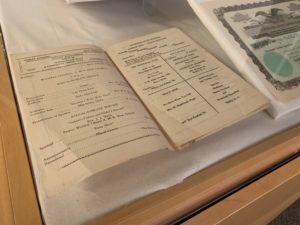 Program for Cleveland High School's
Twelfth Annual Commencement
Graduation Ceremony
Ca. 1939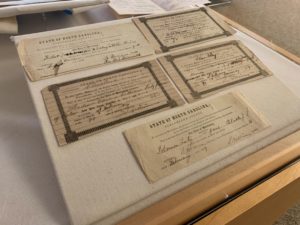 A Collection of Marriage Certificates
for Formerly Enslaved Persons
Ca. 1866-1867