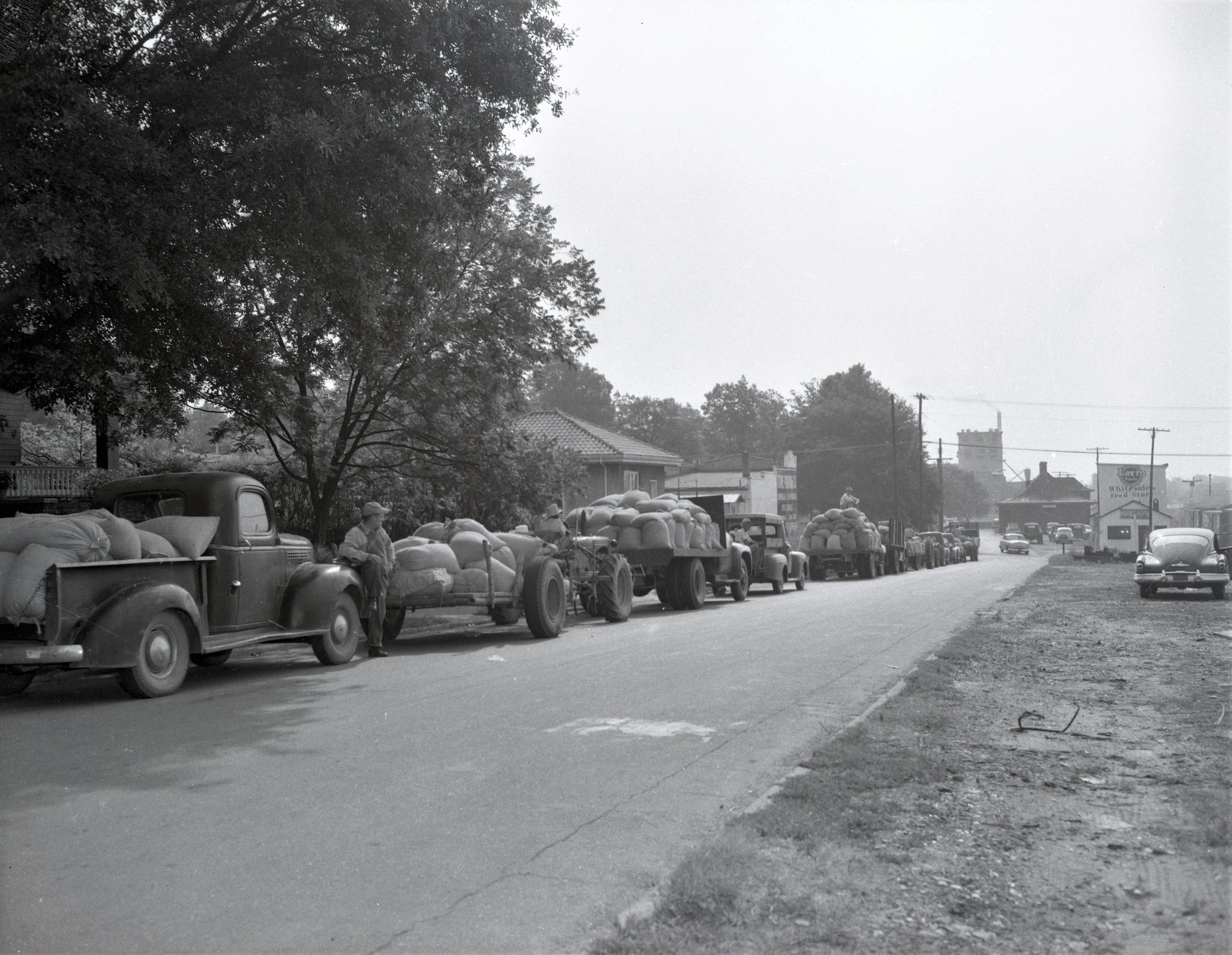 Cleveland County in Focus: The Photography of Ellis Studio
By the middle of the 20th Century, photography had undergone a complete metamorphosis in American culture. The process of taking a photograph had gone from using bulky wooden boxes and dangerous chemicals, to cameras that could fit in your pocket and rolls of film which could be dropped off at the nearest photography studio for developing. Photography became something that the general public could enjoy, and millions of people took advantage of cameras to document important parts of their lives.

This same transformational period occurred in Cleveland County. By the mid-20th century the county had seen the progress which was a direct result of industry moving into the region. The manufacture of textiles not only brought stable jobs to the community but also railroads, telecommunications, and more people with diverse experiences. An example of this is the city of Shelby which by the 1950s had progressed from small farming village to modern city complete with restaurants, theaters, hotels, and a shopping district which provided all of the modern conveniences of the day.

Perhaps the best documentarian of this time of progress was a man named Forrest Ellis who traveled throughout Cleveland County photographing its people and places for nearly 50 years. Cleveland County in Focus: The Photography of Forrest Ellis takes a look at the daily life of Cleveland County during the 1950s as seen through the lens of Ellis' camera. These images were selected from thousands of negatives which reside in the Cleveland County Historical Collection and were digitized and then reprinted for display.
Follow the link below to see over 150 digitized photographs from the Ellis Studio, many of which did not make it into the final exhibit.  Please take time to leave comments if you have a story to share about the people, places, or events you see.  We appreciate your help as we try to document this collection for future generations.
https://forms.gle/TDp2MqSKRLdWcRsC6
Thank you to our generous supporters!