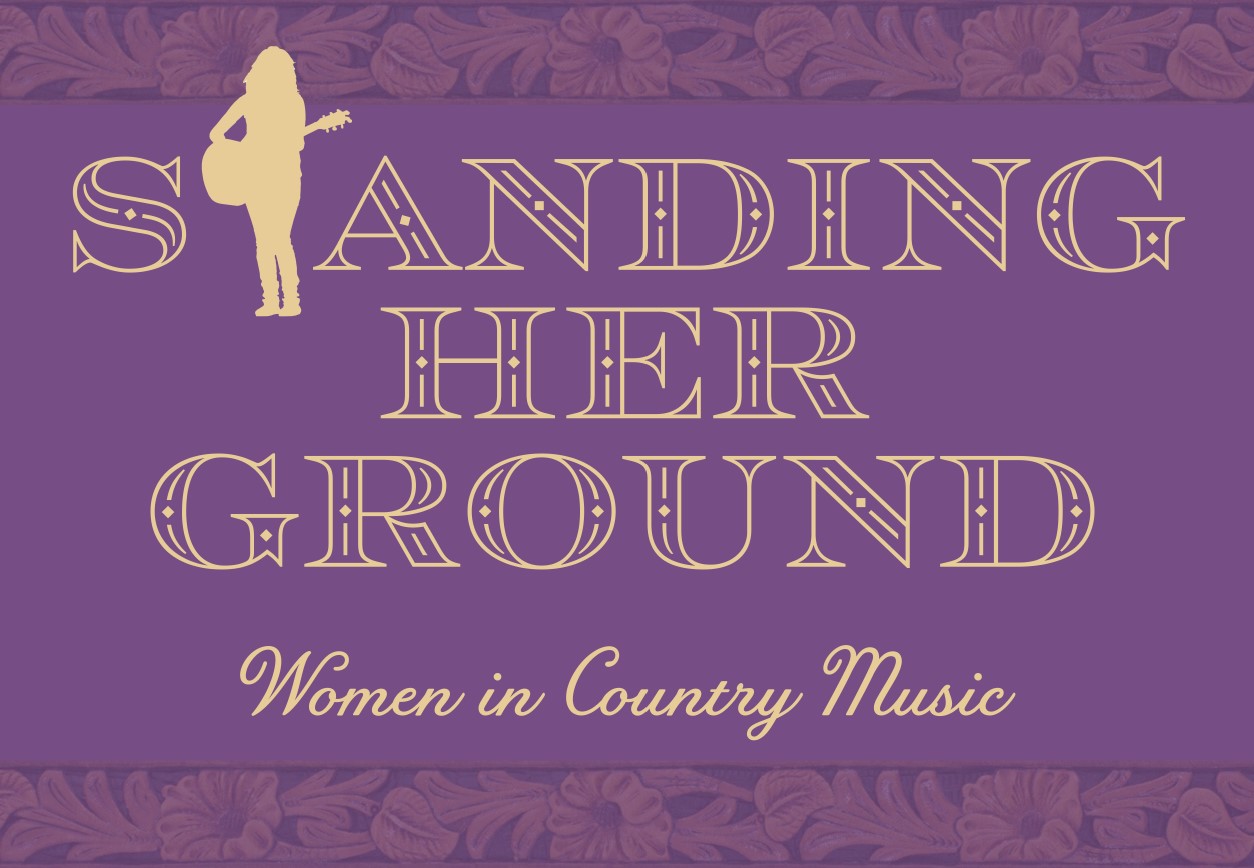 Standing Her Ground: Women in Country Music
For as long as country music has existed in its many forms, including bluegrass and folk, women have played important roles. Most of us are familiar with the big-name performers, but women have been influential in all areas of the country music industry. From performing to songwriting, from managing to producing, this exhibit honors and shines a light on the important and groundbreaking contributions of women to this field.
Thank you to our sponsors!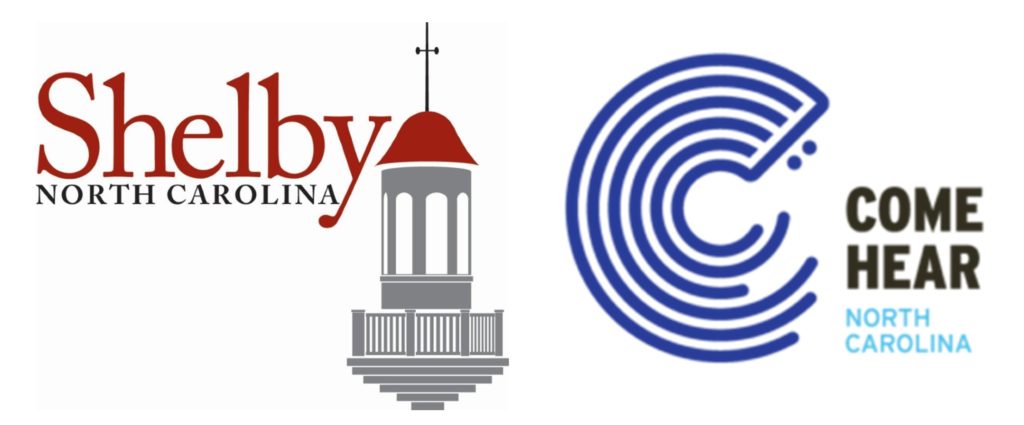 Special Thanks to these individual contributors:
Shannon Blackley             Kim Downs
Katie Borders                    Lynn Eskridge
Joyce Boyette                   Cathy Eusebio
Sallie Craig                       Amanda Gragg
Myra Dixon                      Crissy Hayes
Sally Royster
Kim Burton                      Mary Pat Monteith
Catherine Freedberg         Brownie Plater
Michelle Garey                Jo Scruggs
Meegie Glass                   Robin Smith
Lydia Matthews               June Yarboro
Take a look into this exhibit: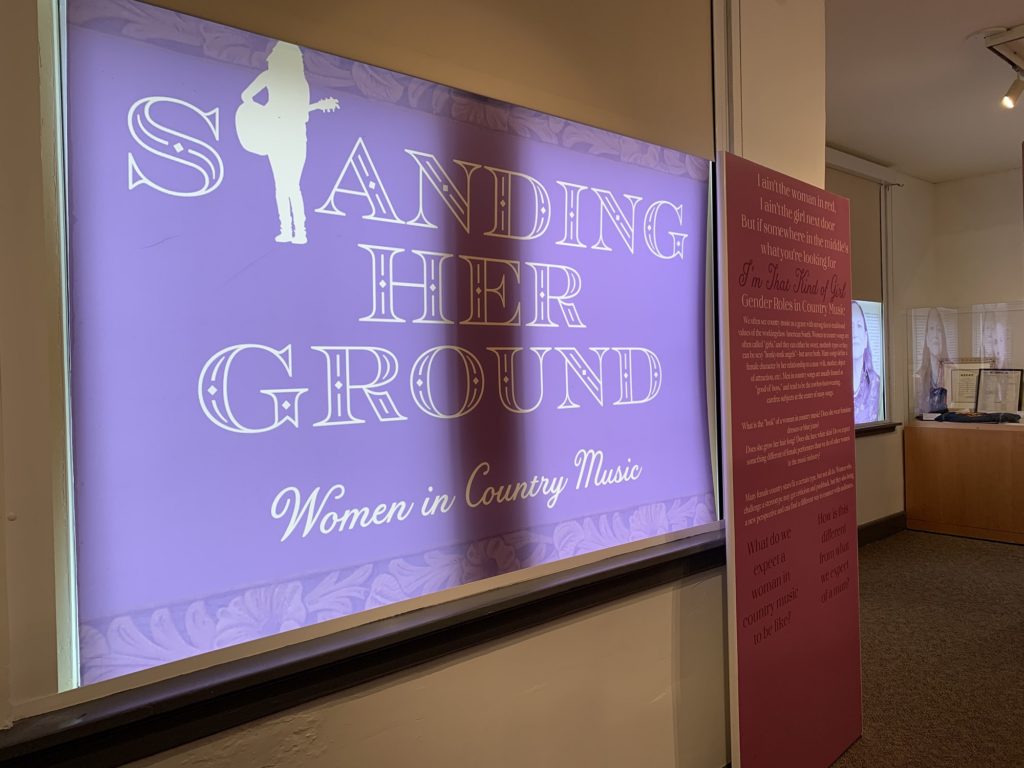 This One's for the Girls
Men have undeniably played significant roles in the industry and make up the vast majority of some fields, such as music production. You don't have to look far to learn about male success in country music. However, the achievements of their female peers often go overlooked. This is not exclusive to country music alone, but the culture, traditional values, and ideas of gender roles surrounding the genre do lead to a unique set of challenges for women.

"Stand Your Ground"
In the Earl Scruggs Center's welcome video, Earl says that the one piece of advice he ever gave to his wife, Louise, about managing was to "Stand your ground." "She took that and ran with it," he says. Earl Scruggs would be the first to credit a measure of his success to his wife and manager, Louise Certain Scruggs. Louise was one of the first professional music managers – let alone the first female manager – after she took on a business role for Flatt & Scruggs in 1955. She blazed a trail for women in the industry and inspired many men and women who came after her. It is the Earl Scruggs Center's privilege to honor her and all the women who have impacted the country music industry.

I'm That Kind of Girl
We often see country music as a genre with strong ties to traditional values of the working-class American South. Sometimes this is shown in song lyrics that suggest clear, and sometimes rigid, definitions of gender roles. Women in country songs are often called "girls," and they can either be sweet, wholesome, motherly types or they can be sexy "honky-tonk angels" – but never both. Many songs may define a female character by her relationship to a man (wife, mother, object of attraction, etc). Men in country songs are usually framed as "good ol' southern boys," and tend to be the cowboy-boot-wearing, carefree subjects at the center of many songs.
What do we think is "the look" of a woman in country music? Does she wear feminine dresses or blue jeans? Does she grow her hair long? Does she have white skin? Many female country stars fit this type, but not all do. Women who challenge a stereotype may get criticism and pushback, but they also bring a new perspective to the table and may find a different way to connect with new audiences.
Songwriters
Many fans may hear a song and assume the words came directly from the singer performing it, but in most cases the song was written by a professional songwriter. While Nashville's music publishing world is dominated by men, women have found success here as well. Victoria Banks, who moved to Nashville from Canada to pursue songwriting, noticed that gender discrimination was relatively absent in this field compared to many others. In some cases, she found songwriting opportunities because she is a woman and male songwriters wanted her perspective. Even so, some practices and stigmas in the industry have made her job more difficult.
For instance, when a male songwriter makes a demo, a male performer is just as likely as a female performer to record it. But as a general rule, male performers do not often record a song demoed by a female songwriter because, some say, it is difficult for them to hear past the female voice. This means when a female songwriter completes a song, it has less of a chance at being recorded than songs by her male colleagues.
The common idea that women tend to be more sensitive leads to assumptions that female songwriters will create more emotional, softer songs while their male counterparts are more likely to write traditional "hard-core, honky-tonk country" songs. We may not realize these disparities even exist, but when added together they can make up a system of small, constant obstacles that women in the field routinely navigate.
Managers & Executives
Each managerial job is different depending on the type of manager and the needs of the client. In general, managers look out for the best interests of their client by negotiating business contracts and terms. The work requires a tough personality and the ability to take a balanced look at all sides of a situation.
Women in executive positions are often working against social stereotypes and traditional gender roles – that they shouldn't be "bossy" or take a hard line on business deals. Assumptions that women are too emotional to make rational decisions also undermine perceptions of female managers. But many successful women have proven how wrong these ideas are, including:
-Kerri Edwards, KP Entertainment – manager for Luke Bryan and perhaps one the highest-paid women in the music industry
-Mary Hilliard Harrington, Red Light Management – manager for Dierks Bentley
-Marion Kraft, ShopKeeper Management – manager for Miranda Lambert
-Ann Edelblute, The HQ – manager for Carrie Underwood
In addition to being talent managers, female executives hold positions throughout the country music industry, from record labels to streaming platforms to high-profile venues.
Music Producers
Music production and audio engineering takes a blend of creative thought and exacting technical skill. Producers help artists decide which kinds of sounds should go into a track. Engineers collect those sounds, mix them together, and fine-tune each part to create the perfect balance. A single song, once written and played in the studio, can take hours and hours of production work before its final version is ready.
Out of all the fields in the music industry, production and engineering may be the most male-dominated. Like most STEM fields (science, technology, engineering, and math), it is not a career path that has traditionally been encouraged for girls. "We just learn early on that it's a man's job to be at the mixing desk," says Linda Perry, who has produced music for Alicia Keys, Adele, James Blunt, and many more.
The lack of female figures in the music production industry is especially glaring when it comes to the GRAMMY awards – since the Producer of the Year, Non-Classical category was created, not a single woman has won. This inequality persists largely because artists (both male and female) tend to choose men as their producers. Without starting somewhere, female producers are not given as much of an opportunity to show what they can do. Linda Perry got her name out by producing a song for Stone Fox for free, and recommends that other aspiring female producers do the same, saying, "We cannot wait for people to find us."

Women In STEM
According to the U.S. Department of Commerce, women make up about half the overall workforce but only 25% of STEM jobs. From a young age, girls see men as scientists, engineers, leaders of tech industries, mathematicians. This implicit message that STEM fields are for men only can combine with stereotypes that girls aren't good at math or science. Studies have shown that this added pressure and lack of confidence can sometimes actually result in poor performance and lower test scores.

Country Radio and the #MeToo Movement
If you look at the statistics, or even just spend some time listening to country radio, it is obvious that female artists are played far less than male artists. As more attention is being brought to gender inequality some have pointed to this issue, but little has been done to fix it. One of the key problems? The power and culture of radio programming.
"In the country music industry radio stations are the decision makers in whether your song gets played and whether or not you have a career. Over time it's cultivated an environment where…young and budding artists could be taken advantage of." – Stephanie Taylor, legal representative for country music artists
All artists, and especially women, are in a vulnerable position when it comes to the country radio gatekeepers. Radio continues to be the #1 format for country music, even as other genres shift to digital music and online streaming. For an artist to be heard, it is extremely important that they get airplay. In order to do this they are encouraged to tour radio stations, have on-air interviews, and keep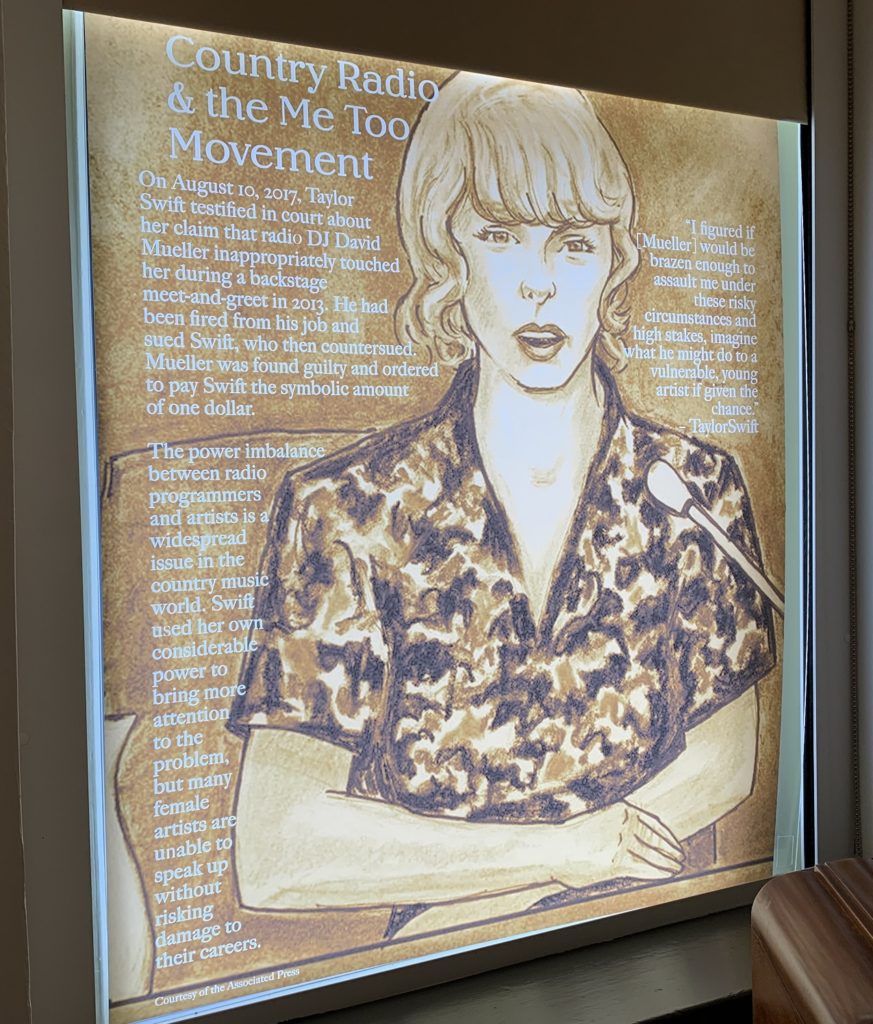 radio programmers happy – sometimes at any cost.
"…much of the harassment and misconduct at country radio is targeted at women who are just starting their careers, especially those who are on their make-or-break 'radio tour'…Sometimes, these incidents of harassment will lead to women choosing to skip certain stations altogether, which means less opportunities to have their song played." – Rolling Stone
This power dynamic can also put male artists in difficult situations. They are encouraged to engage in lewd conversations with radio programmers, and if they see a female colleague being mistreated they may be more hesitant to speak up, at the risk of damaging their own careers and chances for radio play.
"Since this movement gained national attention, the country music community has whispered Me Too. It's time for the brave, bold women and men of country to feel comfortable enough to speak with full voice and say, 'Time's Up' here, too." – Staci Kirpach, Cold River radio representative.

Song-Collecting
The foundation of today's country and bluegrass music came from the folk songs and ballads of the Appalachian mountains, brought to America by English and Scottish immigrants. These traditions might have disappeared if not for song collectors. In the 19th and early 20th centuries, several known song collectors began writing down the traditional tunes passed down through the generations. When portable recording devices such as wax cylinders became available, folklorists visited farms, ranches, and churches to make field recordings so that future generations could hear these tunes firsthand.
While John and Alan Lomax are perhaps America's best-known folk song collectors, they were not the only ones doing this work. Poet Carl Sandburg's collected songs were published as "The American Songbag." Notable women such as Dorothy Scarborough, Katharine Pettit,  Maude Minish Sutton, Helen Harness Flanders, and many others also worked to preserve traditional folk music.

The Country Music Hall of Fame© and Museum
The preservation of country music artifacts keeps the history and stories of the genre alive. Physical symbols of the culture such as instruments, costumes, and photographs are preserved and displayed at the Country Music Hall of Fame and Museum (trademark) in Nashville, Tennessee. We have two key women to thank for leading the effort to create the CMHFM, which opened in 1967. The efforts of Frances Preston and Jo Walker Meacham ensured that this central repository for the culture and history of country music exists and still thrives today.

We are pleased to honor these wonderful North Carolina women of country music:
Brooke Aldridge  –  Claire Armbruster  –  Etta Baker  –  Laura Boosinger  –  Samantha Bumgarner  –  Elizabeth Cotten  –  Laurelyn Dossett  –  Donna Fargo  –  Dixie Gamble  –  Alice Gerrard  –  Rhiannon Giddens  –  Betty Johnson  –  Tift Merritt  –  Penny Parsons  –  Kellie Pickler  –   Ola Belle Reed
COME SEE STANDING HER GROUND IN PERSON, ON EXHIBIT UNTIL DECEMBER 31ST, 2020!