Star Spangled Sounds
Celebrating Our US Military
Blue Star Museums
Star Spangled Sounds: Stories of Music and the Military
BLUE STAR MUSEUM
The Earl Scruggs Center, in partnership with the City of Shelby, is pleased to announce a "Star Spangled Summer" with free exhibit admission between Memorial Day and Labor Day for all active duty military personnel and their families and for veterans.
As a Blue Star Museum, the Center joins more than 2,000 museums across America offering free admission to military personnel and their families this summer in collaboration with the National Endowment for the Arts, Blue Star Families, and the Department of Defense. Blue Star Museums is an effort to improve the quality of life for active duty military families, especially focusing on the approximately 1 million children who have had at least one parent deployed. Blue Star Museums was created to show support for military families who have faced multiple deployments and the challenges of reintegration. This program offers these families a chance to visit museums this summer when many will have limited resources and limited time to be together.
For more information about the Blue Star Museums program visit:
https://www.bluestarfam.org/support/blue-star-arts/blue-star-museums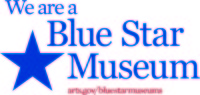 Stay tuned for more on Star Spangled Summer with Pickin' on the Square and activities on July 9 and August 13.
Visit the Earl Scruggs Center events page for more information.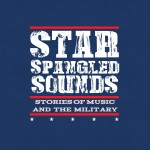 STAR SPANGLED SOUNDS EXHIBIT
June 4, 2016 – January 7, 2017
With the support of our presenting sponsor, the City of Shelby and our Premium Sponsors Carter Chevrolet and HomeTrust Bank, the Earl Scruggs Center is proud to present "Star Spangled Sounds: Stories of Music and the Military".  The Earl Scruggs Center's newest special exhibit reminds us of the service and sacrifice of our US Military and the important role of music across many facets of all branches.
Visit the Earl Scruggs Center special exhibits page for more information.